Social impacts and Public engagement
Social impacts of enhanced and superhot geothermal systems

Figure 8: Left: Workshop within the local community of Cruz Colorada. Right: Participatory workshop with selected stakeholders at the Acoculco exploratzion site.
The communities of Cruz Colorada, Jonuco Pedernales, San Francisco Terrerillos and Ocojala are located within the exploration site of Acoculco. The GEMex team conducted social work in these communities and focused on participatory workshops and semi-structured interviews in order to get feedback, knowledge and experience from people who live in an environment with enhanced geothermal potential. Additionally, the interviews were useful to get to know the socio-cultural dynamics of these communities. Parallel to this work, previous and present conflict situations are evaluated, as well as the social acceptance of the activities done by the project and the possibility of geothermal energy to be develop in this site, from a social point of view.
A successful workshop on public engagement in Acoculco instead of Social impacts of enhanced and superhot geothermal systems.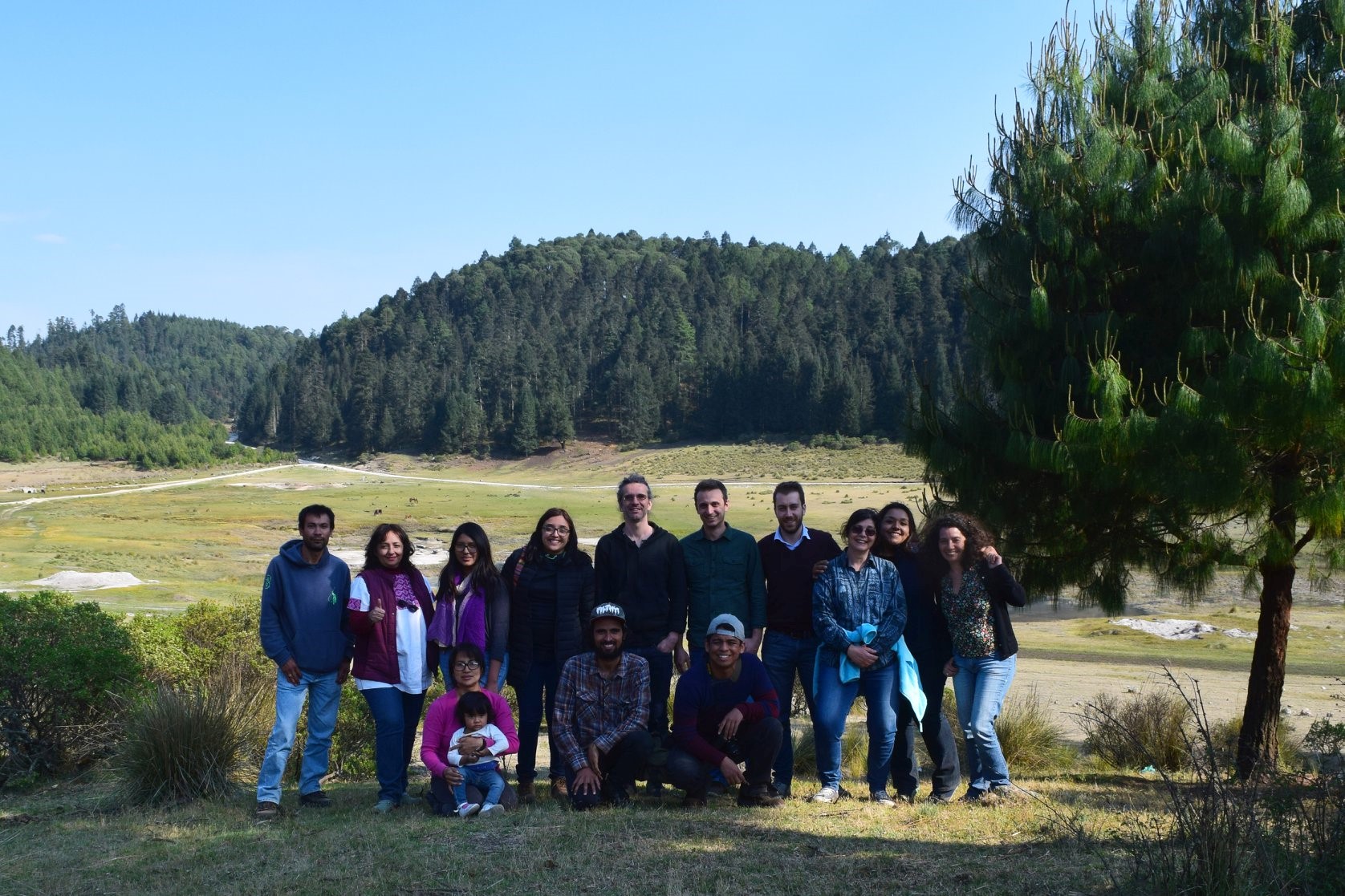 In April 2018, the European and Mexican research teams took part in a workshop organized at the University of Puebla by the Mexican partners, with the participation of numerous students and CFE representatives. It was the occasion for presenting the numerous social engagement and environmental activities carried out in Mexico, in particular in Los Humeros and Acoculco areas, by CFE and the Mexican GEMex team. On the other hand, European GEMex partners presented their work regarding the interplay between geothermal energy and society, the relation between companies and consumers in energy-based context, the company's activities aimed at reaching geothermal energy social acceptability and suitable governance models for developing energy infrastructure.