Geophysical surveys in Acoculco and Los Humeros (almost) completed
At both geothermal sites considered in the GEMEx project, researchers from the European and the Mexican consortiums have conducted resistivity (MagnetoTelluric MT and Transient ElectoMagnetic TEM), gravity and seismic surveys.
MT resistivity data were collected in two phases through a joint effort by the Mexican and European consortiums in late 2017 and in April/May 2018. In Los Humeros, a total of 123 MT soundings were performed and 68 MT soundings in Acoculco. The TEM survey will be finalized in September. Processing of the MT data is finished and resistivity models based on 1D joint inversion of the MT and TEM data will be available in October and on 3D inversion towards the end of the year for both fields.
Gravity surveys in both Los Humeros and Acoculco were done by the Karlsruhe Institute of Technology KIT (Europe) and the Ensenada Center for Scientific Research and Higher Education CISESE (Mexico) – a total of 429 measurement points for both areas. Bouguer gravity maps will be available in October.:
In Los Humeros 43 seismometers have been collecting earthquake data since October 2017 and 16 seismometers were located in Acoculco in May 2018. Recording of seismic data is ongoing and will continue until October 2018 in Los Humeros and until March 2019 in Acoculco, while processing of first data is performed in parallel.
InSAR crustal deformation data have been obtained and analysed. Integration of methods and inversion constraints is ongoing in particular as more geophysical information become available.
In general geophysical surveys in Acoculco were a challenge, not only due to the altitude of the area and the sometimes rainy weather conditions. From the beginning of the project the permission for geophysical studies were difficult to obtain since some indigenous people are living in the area. The permission from the Mexican ministry to perform the field work was obtained in December 2017. Nonetheless, when the researchers arrived in the area, they had to obtain permission from the local people to work on their land. Claudia Arango from UNAM gave an excellent presentation to about 50 locals from the communities surrounding the study area. Afterwards most people agreed to the surveys and the data collection was successfully completed.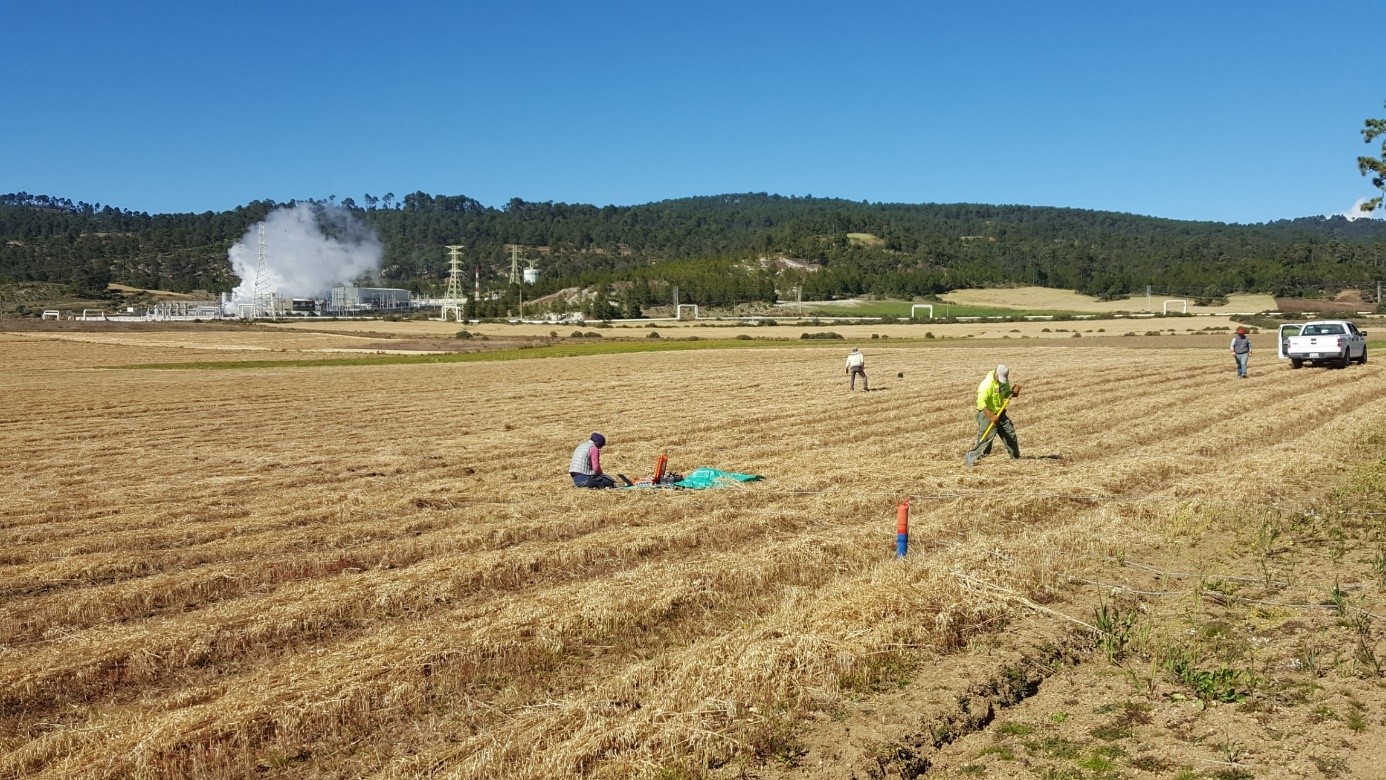 Figure 4: Setting up an MT station in Los Humeros