Newsflash #15: CORDIS Result pack featuring GEMex
CORDIS Result pack featuring GEMex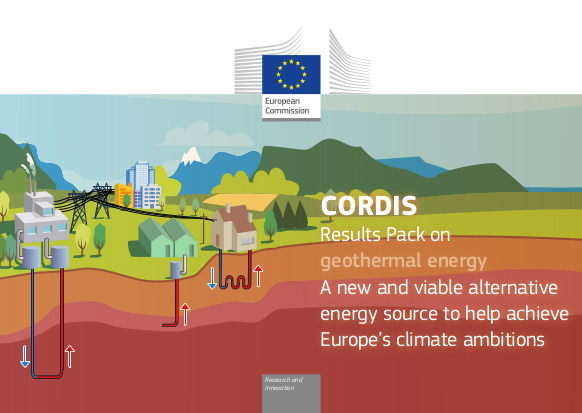 The CORDIS Results Pack on geothermal energy "A new and viable alternative energy source to help achieve Europe's climate ambitions" has been published here and is also as downloadable PDF.
This CORDIS Results Pack showcases the very latest innovative EU-funded research on both deep and shallow geothermal energy that will allow for a faster, wider and more efficient roll-out of this potentially game-changing alternative energy source. 11 full CORDIS Results in Brief articles on the most recent EU-funded geothermal energy projects are featured, plus a short introduction to a still ongoing but very promising initiative, GEOTHERMICA. These 12 projects cover the full spectrum of geothermal energy research and provide a holistic overview of what the key priorities are for further development and investment in these technologies so they become a vital source of alternative energy for Europe.
The "Results in Brief" for GEMex shortly describe the joint EU-Mexican project, the two unconventional geothermal systems investigated in GEMex and the main findings from the project.